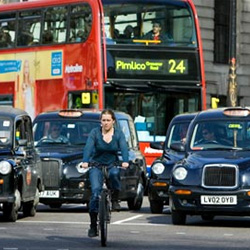 Baggage

If your journey terminates in Dubai, you can collect your baggage from the arrivals hall at Terminal 3. If you're transferring to an Emirates flight, your baggage will have already been checked and readily available for collection at your final destination. Dubai International Airport has Baggage Services which is located in the arrivals area of Terminal 3. Both departing and arriving passengers can use it.

Transferring between flights

To transfer onto an Emirates flight it could depart from and arrive into either of the three concourses in Terminal 3. To transfer, just follow the signage for 'Connections' which are dotted throughout the concourse. For your onward flight, if you have a boarding pass, you should follow the 'Passengers with Boarding Pass' signage and continue through security, then make your way to your departure gate. Platinum Frequent Flyers and First customers are able to make their way straight to the Emirates First Lounge, whereas Gold Frequent Flyers, Qantas Club members and Business customers are able to head towards the Emirates Business Lounge. If you don't have a boarding pass for an onward flight, follow the signage reading 'Passengers without Boarding Pass' and make your way to the Connections Desk. From there you will be issued with your boarding pass and are then free to go through security. Dubai International Airport offers transfer trains that operate between Concourses A and B. Whilst B and C are connected by a pedestrian walkway. There are flight information screens throughout the airport which will show details regarding your boarding time and departure gate.

Transferring between terminals

When transferring between flights it's easy to walk between Terminal 1 and Terminal 3. The trip should take around 20 minutes and you can speed things up a bit by using the escalators and travelators on route.

There's also a 24-hour shuttle bus that offers transfers for passengers between Terminals 1, 2 and 3. Upon leaving Dubai International Airport, you also have the option of taking the metro between Terminal 1 and Terminal 3.

Bus transfers into the city

Transferring from Dubai International Airport to the city centre is fairly straightforward. You can get from the airport into the city centre by either taxi, underground or bus. Taxis are an expensive proposition so many travelers seek ways to minimise the costs for airport transfers. Bus journeys can be uncomfortable The bus journey is 1 hour and 20 minutes so you might prefer the comfort of your own bus rental to get you where you need to go.

Al Maktoum International Airport
Al Maktoum International Airport is Dubai's second airport. Located at Dubai World Central (DWC) in Jebel Ali, the airport is around 70km from Dubai International Airport.

Public Transportation

Al Maktoum International Airport is connected to the city by taxis and buses. Taxis are often an expensive outlet so this may be a better option if you're able to split the fare between your traveling party.