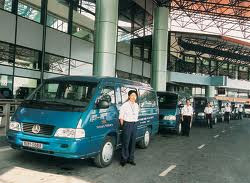 What we're all about
Welcome to Dubai Bus Rentals. We're a fast and effective bus and coach hire service that seeks to minimise the disruption to your plans by taking the worry out of finding a coach or bus rental. Dubai Bus Rentals works with you, for you. We'll get you where you want to go, with none of the hassle and less of the cost! Save up to 37% on coach hire and bus rentals when booking through us.

At Dubai Bus Rentals, our system of esteemed airport coach hire operators comprises of more than 20,000 cars so you can rest assured in our ability to handle any transportation need. With exceptional service guaranteed, our devoted managers and customer support teams are available around the clock to meet all your needs and deliver emergency transport solutions to our customers across Dubai.

The process is simple. Just fill in the online form, and you'll receive an immediate, no-obligation quotation. Our service is 100% free to use, all you need to do is provide us with a few details about your trip and we'll do all the hard work for you. We'll search through thousands of minibus and coach companies on our books to find you an unbeatable quote.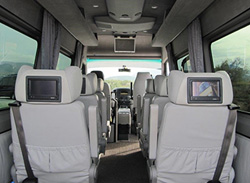 How does it work?
The process is very straightforward. Simply give us a few details about your planned journey and what type of bus rental or coach hire you require and then we'll do the rest. Just fill in the online form, we'll then compare all the fares offered by the coach and minibus hire companies in the area, who are registered with us. After we've crunched the numbers, we'll pass the details of the cheapest and most reliable transport provider for the journey onto you. If you'd like, we can even make the booking for you, and you can pay for your journey/service there and then. We accept all major debit and credit cards. All you need to do after that is sit back, relax and enjoy your journey with us.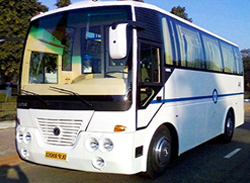 We're a generous bunch here at Dubai Bus Rentals. Here's just some of the things that we can offer you:
Service throughout Dubai. Transfers to and from all airports in Dubai including Dubai International Airport etc. A variety of sizes and styles of vehicles, from 4-passenger MPVs through to 72 passenger coaches! A facility to book and pay for your journey in advance - no scrambling around looking for cash on the day. No hidden extras because you only pay what you're quoted.
Dubai Bus Rentals is one of the most dynamic bus rentals and coach hire booking websites in the country. We're open 24 hours a day, 7 days a week. So no matter where you are, whatever time of the day or night, you'll have the peace of mind of always being able to find a reasonably-priced bus or coach to get you where you need to go. Dubai Bus Rentals puts a nationwide transport network in the palm of you hand, in a few clicks you'll be away! So what are you waiting for? Give us a try on your next trip and let our service speaks for itself.